MDFL/Agathocles/CUM/Tony Montana/RxExGxGxIxN Split 12" LP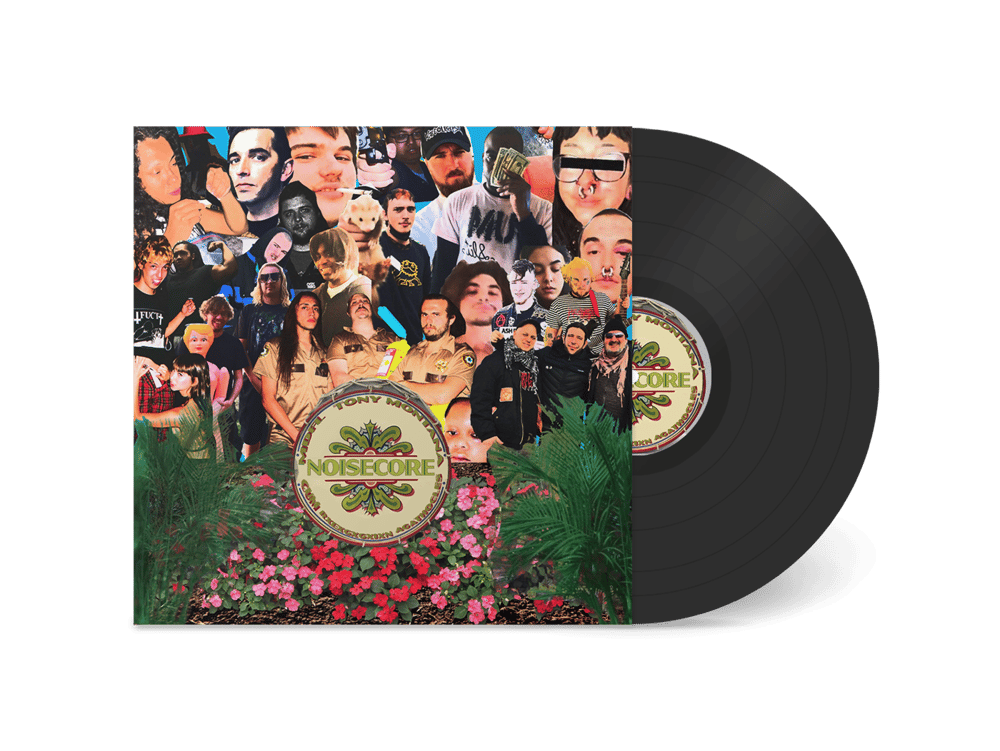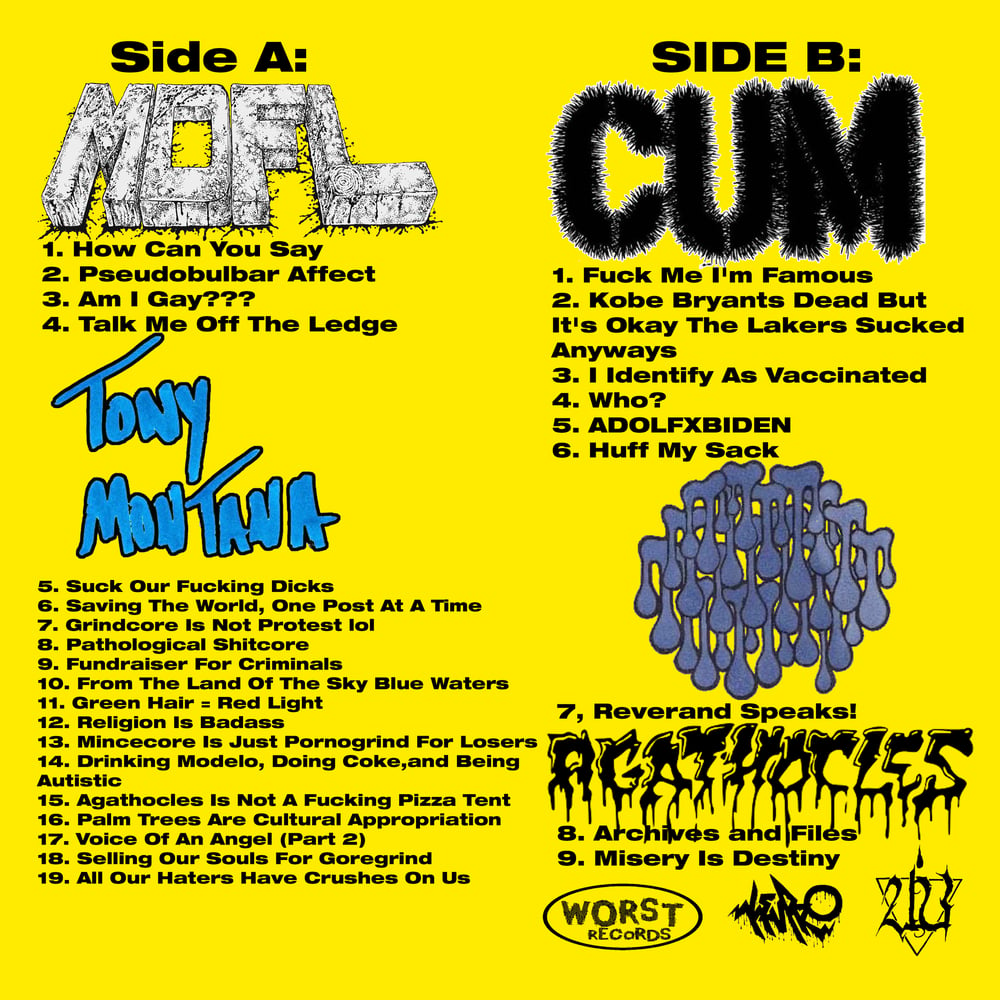 The baddest boy kings of noisecore team up with legends of mincecore promotion Agathocles to bring you the finest 12" split of noisecore insanity ever known to man. These groups elevate the format into high art in a way not seen since "Pet Sounds". Pressed on multicolored 12" vinyl. Sweet!
Aggressively Uninterested release UUT-031.
Side A:
MDFL (13:25)
Tony Montana (7:22)
Side B:
CUM (11:00)
RxExGxGxIxN (5:00)
Agathocles (4:09)
Tracklisting:
Side A:
1. MDFL - How Can You Say (3:12)
2. MDFL - Pseudobulbar Affect (2:09)
3. MDFL - Am I Gay??? (3:17)
4. MDFL - Talk Me Off The Ledge (4:46)
5. Tony Montana - Suck Our Fucking Dicks (0:27)
6. Tony Montana - Saving The World, One Post At A Time (0:26)
7. Tony Montana - Grindcore Is Not Protest lol (0:30)
8. Tony Montana - Pathological Shitcore (0:48)
9. Tony Montana - Fundraiser For Criminals (0:16)
10. Tony Montana - From The Land Of The Sky Blue Waters (0:38)
11. Tony Montana - Green Hair = Red Light (0:17)
12. Tony Montana - Religion Is Badass (0:21)
13. Tony Montana - Mincecore Is Just Pornogrind For Losers (0:46)
14. Tony Montana - Drinking Modelo, Doing Coke , and Being Autistic (0:25)
15. Tony Montana - Agathocles Is Not A Fucking Pizza Tent (0:20)
16. Tony Montana - Palm Trees Are Cultural Appropriation (0:43)
17. Tony Montana - Voice Of An Angel (Part 2) (0:44)
18. Tony Montana - Selling Our Souls For Goregrind (0:35)
19. Tony Montana - All Our Haters Have Crushes On Us (0:08)
Side B:
1. CUM - Fuck Me I'm Famous
2. CUM - Kobe Bryants Dead But It's Okay The Lakers Sucked Anyways
3. CUM - I Identify As Vaccinated
4. CUM - Who?
5. CUM - ADOLFXBIDEN
6. CUM - Huff My Sack
7. RxExGxGxIxN - Reverand Speaks! (5:00)
8. Agathocles - Archives and Files (2:16)
9. Agathocles - Misery Is Destiny (1:53)